The new Toxic collection created in collaboration with Fagata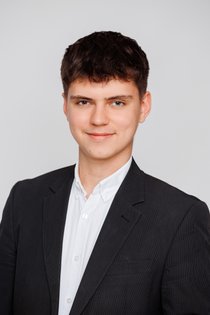 This is a line of cosmetics created for strong women who are not afraid to reach for the latest trends and original color solutions - which no one will pass by indifferently. Just like Fagata - one of the most famous and respected Polish influencers, with whom the whole line was created - they can be both princesses and strong women with a claw.
The collection includes standards-breaking hits for the coming months and already-proven best-selling solutions. Women love to change their faces, be unpredictable, break patterns and stand out from the crowd. Everything they need for this can be found in the Toxic Fagata series.
The new Ingrid collection , which premiered on December 15, 2022, perfectly fits into the current trends (both cosmetic and pop culture, noticeable in world music, popular series, and stylizations of the biggest stars, which are followed in particular by the youngest clients) - expressive, fluorescent colors, a slightly dark atmosphere with expression and a feminine upstream road.
Toxic is a full set of cosmetics to complete and create a dream make-up for every occasion - a simple but not trivial solution for every modern woman.

 

The collection includes:
•                    Pina and Toxic powder highlighters - so that every woman can shine like a star. The cosmetic perfectly harmonizes with any complexion, making it extremely universal.
•                    Toxic and Villain lip glosses - their innovative, gel formula makes the lips non-sticky, and the caring ingredients make the lips pleasantly moisturized and well-groomed - every woman, if she has to choose between beauty and care ... will choose both.
•                    Evil Queen Lipstick - an elegant matte burgundy that all men will fall for - and ladies know how to use it.
•                    Sinner oil - nourishes, moisturizes, protects and takes care of maximum lip care. It is a great combination of health and dazzling appearance, the oil additionally adds shine to the lips.
•                    Toxic, Villain and Evil Queen eye shadow palettes - each with expressive and original colors with exceptional pigmentation. They contain both mats, and glitters, but also colors that change their color depending on the angle of incidence of light - it's an absolute hit among makeup artists who tested this product. The palettes also contain standard colors that can also be used for everyday makeup.
•                    Lawbreaker contouring palette - a combination of two universal shades of bronzers and two unique blushes. These unusual facial colors will match any complexion.
•                    Palettes of miniature lip glosses 3x4ml Pina Triplets and Three Princesses - these are sets of best-selling and proven lip glosses in a predatory version, which thousands of customers have already fallen in love with. A new version, but a constant sympathy for the best solutions that women choose.
•                    Toxic, Evil Queen and Villain mists - refreshing elixirs for the body, the formula of which was created by the best experts in the industry. It is not without reason that their main fragrance note is vanilla - which, as confirmed by research, is the most universal and popular fragrance in the world.
•                    Toxic, Evil Queen and Villain perfumes – these are proven and tested fragrances for the most demanding nostrils. Each woman will find her favorite bouquet in them.
•                    Toxic, Villain and Evil Queen eyeliners - thanks to them, even the most uncertain hand will draw a perfectly straight line. It's not difficult to create a cosmetic that women will be afraid to use - eyeliners from Ingrid are primarily durable and easy to use, and this convinces every woman.
The Toxic collection from Ingrid Cosmetics is an ideal option for bold and modern women, but when creating the collection, its toned-down side was not forgotten, for everyday use, perfect for a business meeting, important conversation or ... going to school.
Because strength is also a choice - Toxic from Ingrid Cosmetics ensures it. And women know exactly what they want and what they choose. And they do it willingly.