Verona Cosmetics at the BEAUTYISTANBUL Fairs 2022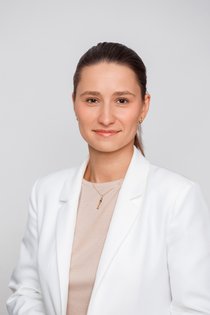 Over 680 exhibitors from 59 countries, 606 VIP investors with excellent purchasing power, over 6,000 products, and over a dozen thousand visitors - this was the third edition of BEAUTYISTANBUL, an international cosmetics fair, which also included Verona Products Professional.
The exhibition was held in Istanbul on October 13-15, 2022. This event has been bringing together over 10,000 professionals from the beauty industry in one place for years, including leading retailers, wholesalers, distributors, service users, importers, exporters, and manufacturers. It makes an excellent opportunity to establish new collaborations, expand the range and present your products and innovations to the world's most prominent players in the beauty industry.
BEAUTYISTANBUL is also an opportunity to learn about the latest achievements of the cosmetics business in the world: trends, news, intelligent production, raw materials, recipes, and packaging designs. The event also gives new opportunities for visitors from the Caucasus and Central Asia, the Balkans, Sub-Saharan Africa, North Africa, the Middle East, the Balkans, and the Persian Gulf countries.
Verona Products Professional had the chance to take part in this significant undertaking for the second time - we see the potential of especially eastern markets, and their representatives are willing to establish business relations with us. More than 80 representatives and visitors from various countries were interested in Verona's stand. We also met our regular customers, interested in new products in our portfolio.
Most talks, however, were held with potential recipients, who were greatly impressed by the wide range of our products and the remarkable display of our products, which we prepared with attention to the smallest detail. It is worth mentioning that, unlike other Polish brands, we were the only ones to present our own stand - others were located at the Polish general one. It results from the involvement of our many employees and excellent organization, thanks to which we could fully use this event's potential. Our products drew representatives from countries like Azerbaijan, Kazakhstan, Uzbekistan, Kyrgyzstan, and Tajikistan. We also were happy to speak to visitors from Iraq, Iran, Yemen, Lebanon, Algeria, Tunisia, Palestine, Jordan, Libya, and Saudi Arabia.
Verona Products Professional's brands: Ingrid Cosmetics, Vollare Cosmetics, Vittorio Belluci, Skin Up, Ryana, Revia, Revitanum, and Henna Proseries are exported to over 60 countries around the world, where they are very popular. International events such as BEAUTYISTANBUL are an excellent opportunity to enter into further fruitful collaborations, and as a team of professionals at Verona Products Professional, we make good use of such options.