Verona at the Cosmoprof Worldwide Bologna 2022 expo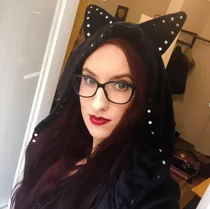 For over 50 years, Cosmoprof Worldwide Bologna has been a leading 360 ° global event dedicated to the professional cosmetics sector. Cosmoprof is a training ground where companies do business and the perfect opportunity for trendsetters to showcase breakthrough products and innovative solutions.
The organizer of the event is Bolognafiere Group, one of the leading international players on the fair market, in cooperation with the Cosmetica Italia cosmetic association.
Verona Products Professional has been participating in the Cosmoprof Worldwide fair for many years, so we could not miss the 2022 edition. The perfect atmosphere for networking and concluding new contracts was felt in every corner of this industry expo. Polish companies constituted a significant percentage of exhibitors, which makes us proud - congratulations to colleagues from the industry!
We have noticed an increased interest in skin care cosmetics, especially in the form of easy-to-apply mists, which will certainly influence the shaping of our product offer in the future. We were very relieved to see our existing and new customers after a long period of isolation and restrictions related to the COVID-19 pandemic.
We also made sure that the stand was eye-catching and colorful! The Natural Essence collection was of particular interest; an exclusive line available only in drugstores of the Rossmann chain. Similar curiosity was aroused by a pink stand with products from an influencer collaboration with Agata "Fagata" Fąk, an Instagramer, and new proposals of makeup palettes remaining in the current trends.
We are back to work with new energy and full of ideas and inspiration - and already looking forward to the 2023 edition!