Discover the lime vibe of the Toxic collection by Ingrid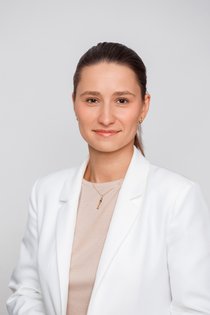 Lime Time, a holiday proposition of Ingrid Cosmetics products from the Toxic line by Fagata, are cosmetics that are perfect for summer festivals, spontaneous meetings and long-awaited trips. Lime packaging hides juicy colours and refreshing fragrances that cannot be missed this summer.
Eye make-up for the summer of 2023 means primarily subdued shadows in nude colours, as well as strongly distinguishing eye lines, emphasizing the colour of the iris. The expressive pigments and multidimensional brilliance of the Toxic collection perfectly match the holiday trends. The Villain palette and the Villain eyeliner are the perfect duo for original and bold make-up. It is a combination of subtle shadows with a dark green, shimmering eye line - opposites that attract.
During evening parties at a beach bar or festival, strongly illuminating makeup works best when the face shimmers in the light of the setting sun and mood lights. The Toxic loose highlighter is perfect for a guaranteed wow effect, whose shimmering particles stay on the face all night. The Villain gel lip gloss in a shade of delicate, dirty pink will work best with the highlighter. Juicy lips attract attention, shimmering in the rhythm of holiday hits.
To stimulate all the senses, along with makeup, we also care about choosing the best fragrance to accompany us during summer experiences. The refreshing Toxic mist and the complimentary
 Toxic eau de parfum is a light, elegant fragrance with a hint of vanilla. This carefully selected, original composition perfectly complements the Lime Time series, emphasizing its unique and festival character.