Viki Gabor ID - a new collection from Ingrid Cosmetics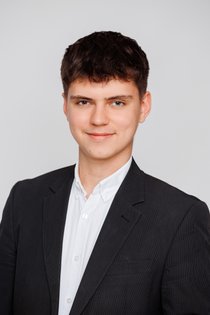 Light, girly make-up that will be perfect for the youngest clients, and which mature women will also love - for its delicacy, unobtrusiveness and the best-proven trends straight from the 90s. The Viki Gabor ID x Ingrid Cosmetics collection is the latest proposition from Verona Products Professional for women with demanding tastes.
The collection was created in cooperation with a young Polish artist of international fame - fifteen-year-old Viki Gabor, winner of the 17th Eurovision Song Contest for Children. The entire collection refers to her latest album "ID", which premiered in November last year.
It's a light, girly make-up, in which the main role is played by lip gels, i.e. gel lip glosses with delicate, shimmering particles, creating the "water surface" effect. The shape of the lips will be perfectly emphasized by pencils with very natural shades of dusty pink and brown. The collection also includes beautifully scented face and body mists with the addition of shimmering particles. Transparent eyebrow gel perfectly disciplines eyebrows and small hairs on the face. The collection also includes a real hit and novelty on the Polish market - glitter gels, thanks to which every woman will complete her perfect stylization, regardless of the type and color of the skin.      
 

The collection also includes:
·         Lip Gel Cute - a subtle shade of brown with a chocolate scent
·         Lip Gel Barbie - a very delicate shade of pink with pink flecks, watermelon scent
·         Lip Gel Lollipop - transparent, milky color with gold particles, raspberry scent
·         ID eyebrow gel - transparent, with a comfortable brush, perfectly fixes the hair, as well as the so-called. baby hair
·         Candy Cheeks Cream Blusher - a sweet but delicate shade of pink, creamy texture that perfectly blends into the skin
·         Cream bronzer - a light texture that spreads perfectly on the skin, giving a very natural effect. Two colors - light and dark chocolate
·         Fresh Glow cream highlighter - a champagne shade with shimmering particles, perfect for finger application with a brush or sponge
·         Lip pencil - soft, very durable, perfectly emphasizes the shape of the lips and optically enlarges them. Shade 01 - dusty brown and 02 - dusty pink
·         Glitter gel, Purple Bloom - with shimmering particles of very light purple, pink and gold
·         Glitter gel, Golden Soul - three-dimensional gold with ultra-gloss
·         Glitter gel, Disco Ball - particles shimmering with the colors of silver, light gold, blue, violet
·         Glitter gel, Purple Pop - intense purple shine
·         Glitter gel, Galaxy - expressive, blue, highly shiny particles
·         Glitter gel, Sold - transparent white gel with bright, holographic particles
·         Make-up fixing mist - perfectly moisturizes the skin, refreshes and fixes make-up
·         Golden Spell face and body mist - perfectly illuminates the skin, has the scent of aromatic chocolate
·         Cute face and body mist - a subtle fragrance with notes of orange blossom and jasmine; mist with shiny particles in the color of gold and peach
·         SET Love Spell face and body mist and Jelly Peach Shimmer body gel
·         SET Jelly Coco Shimmer body jelly and Lip Gel Glitter Baby in golden color with shimmering particles      

 
Viki Gabor ID from Ingrid Cosmetics is a universal make-up fulfillment of the latest trends that will be loved by every woman who values ​​naturalness and lightness, regardless of skin type. These are also products created on the basis of the highest quality ingredients, prepared in private laboratories by the best experts in the cosmetics industry.