The new Vollare Detox care line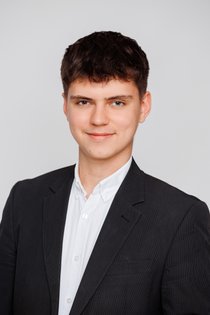 Skin care cosmetics from Verona Products Professional combine the power of valuable nutrients that comprehensively care for the skin's condition, responding to all its needs. The new Vollare Detox care line is primarily a solution for skin needing hydration, regeneration and protection exposed to pollution, toxins and oxidative stress.
The Detox care line from Vollare is a set of four cosmetics, each of which is a unique composition of active ingredients that complement each other. Activated carbon has strong absorbing properties - it absorbs environmental pollution and cleanses the skin of toxins, protecting it from the outside. Red algae are a rich source of metabolites essential in fighting oxidative stress. They help to prevent skin ageing by ensuring its proper elasticity. Similarly, coenzyme Q10 and vitamins C and E are natural antioxidants and support skin regeneration. The cosmetics also contain d-panthenol, which soothes irritations and stimulates the reconstruction of the damaged epidermis.
The Protection Creator Detox moisturizing day cream is a daily protection for the skin. Skin is exposed to many external factors that contribute to producing free radicals and, consequently, premature ageing. Detox day cream creates a natural barrier on the skin with antioxidant properties. It is protection against environmental pollution and the harmful effects of UV radiation that the skin needs every day.
The regenerating Detox night cream was created to protect the skin during rest, which focuses on strengthening the lipid barrier of the epidermis and proper hydration of tired tissues. The cream helps remove accumulated toxins and leaves the skin healthy and rested after a night's rest.
The delicate skin under the eyes requires special care. That is where the first signs of fatigue, fine wrinkles and visible shadows appear. To prevent them, Vollare has created a smoothing Detox eye cream. On the one hand, it counteracts the signs of ageing, on the other hand, it minimizes them. As a result, the skin under the eyes becomes smoother and brighter, and the natural protective barrier helps to maintain this look for longer.
For deep cleansing, the Detox line has been completed with Detox micellar water, which not only removes makeup and impurities but also soothes and prevents water loss from the epidermis. It's the daily cleansing and nourishment that every skin needs.