Spectacular glow or long-lasting make-up? Create your perfect 2023 carnival look with Ingrid!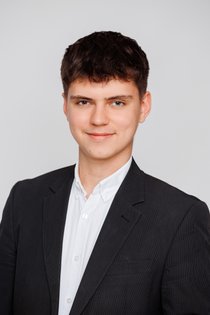 The season for carnival madness - has begun! Meetings, parties, balls... it's a special time of the year, and each of us wants to look phenomenal. At Ingrid Cosmetics, we have prepared a short guide for you and two variants that will work in every situation - illuminating make-up with a spectacular glow and mega-durable make-up.
After choosing the perfect dress, shoes and accessories, it's time to think about the ideal finish of the styling and create your best make-up. At Ingrid Cosmetics, we have prepared a short guide for you and two variants that will work in every situation - illuminating make-up with a spectacular glow and mega-durable make-up. You can choose the one that best suits your evening plans. But let's be honest - it's best to try both, there will definitely be many opportunities!
For a good start - choose a good base and a good quality foundation
We start the make-up with the application of the base. Thanks to it, it will be durable and stay on the face for longer, it will not roll off or run down, creating unwanted smudges. Apply the make-up base to cleansed face skin after applying a moisturizing cream.
•             Use the Ingrid Flawless Glow filter for a glowing style - it will illuminate and gently even out the skin tone.
•             Use the Ingrid Blur & Matt primer to create long-lasting make-up that will withstand any party - it will smooth, matt and ensure the durability of the make-up for many hours.
The next step is to choose the right foundation and apply it to the face. It is worth spreading the foundation first with stamping movements to press the product into the skin. Then rub the product in circular motions from the centre outwards. You can use a sponge for this or use your fingers.
•             Spectacular glow: Ideal Face - is a well-covering foundation that will also moisturize the skin and guarantee a beautiful satin-matte finish.
•             Mega durable: Ideal Matt - is an extremely durable foundation that will ensure an even skin tone for many hours and cover up any imperfections, ensuring a matte finish of the make-up.

Highlight the advantages, cover up the imperfections
It's time for a real hit of recent months - cream contouring, a must-have for every make-up. Face contouring requires the use of appropriate cosmetics. You can use blush, highlighter or bronzer. Their high quality is essential to get the desired effect. And the most important thing - the general rule of face contouring: we apply a darker cosmetic to the areas we want to slim down or hide, and what we want to emphasize and highlight - we lighten. Then, using a brush or sponge, thoroughly rub (blend) the cosmetics to avoid spots or streaks.
•             For both make-up variants, you can use Amazing Effect bronzers from the latest Ingrid collection (choose the right shade for you) and Ingrid Cosmetics x Viki Gabor ID blushes. This set will professionally refresh your make-up and give your face a more rested and delicate look.
Time for powder. It should perfectly match the foundation but, above all, be adapted to the skin type.
•             Spectacular glow: new from Ingrid with an innovative formula - Ideal Face powder, which will ensure a velvety make-up finish and perfectly smooth the face, creating an effect like after the best filters in a photo editor. And thanks to the content of hyaluronic acid, it will also maintain proper skin hydration.
•             Mega long-lasting: the best-selling Bamboo loose powder - for oily or combination skin, it will guarantee better make-up durability.
Attract glances - eye makeup is the key to success 
 
Let's not forget about eyebrows - many people underestimate how many possibilities and how spectacular the effect can be achieved thanks to proper eyebrow styling.
•             That's why precise markers and transparent Ingrid Eyebrow Fixation gel will be perfect here, which will tame and fix the hair.
And one of the most important elements of make-up - the eyes. They will give everything the right character, they will attract all glances. The eyeliner is durable and works best to draw extended lines (so-called "foxy eyes"). It is a cosmetic for slightly more advanced people, which is why a precise applicator is so essential, which makes it much easier to create even eye make-up.
•             We offer you two variants - classic or extravagant, i.e. black or coloured - you can choose your favourite shade from Candy Boom collection by Ingrid. An interesting accent on the eye will be shimmering particles in the cosmetic formula.
Eye shadows perfectly complement carnival eye make-up. Their choice depends on many factors. Not only the complexion or condition of the skin is essential, but also the occasion.
•             Eye shadow palettes from the new Ingrid collection will be perfect here - they give you a full range of possibilities - there are three eight-colour palettes to choose from: Nude palettes in two sets of shades and Color palette, and four four-colour Eyes Love It palettes - it's real freedom of choice! In each of them, there are both spectacular glitters and well-pigmented mats that are easy to apply and blend with each other.
The last element of makeup - lips. Here we will need a lip liner to outline the lips and a lip gloss or lipstick that will fill their centre. When outlining the lips with a lip liner, we do not have to stick to the exact shape of our lips. On the contrary - if we want to enlarge them optically, we should paint them slightly beyond the lip and then gently blend the cosmetic inwards.
•             ID Viki Gabor Lip Pencil from Ingrid Cosmetics (available in two shades) and Lip Gels from Viki Gabor - Barbie, Cute or Lollipop. These cosmetics look great together.
A carnival without sparkle is not a carnival - so shine!
All this can be spiced up with extremely glittery gels from Viki Gabor x Ingrid - shimmering particles will illuminate the face (and body!), guaranteeing being noticed at every party in all circumstances. Et voilà! Carnival makeup 2023 with Ingrid is ready! We know you look great, so all we have to do is keep our fingers crossed for really successful events. Have fun!