Bestselling Ingrid Cosmetics products available in Hebe drugstores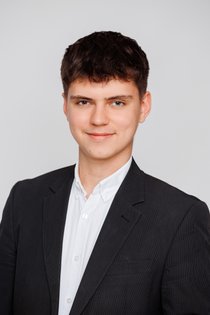 At Verona Products Professional, we make sure to maintain the highest standards - from the design of cosmetics, through production, but also such an important aspect - sales. That is why our products can also be found on the shelves of the Hebe drugstore - stationary and in online stores.
The availability of our assortment is one of the most frequently discussed topics by our customers and partners - it is also a very important issue for them. Therefore, entering into cooperation with the Hebe chain, we proposed a set of our sales bestsellers, which are appreciated by both Polish and foreign customers. And we make sure to guarantee our customers continuous access to their favorite assortment.
Hebe drugstores are a dynamically developing chain of stores, also conquering foreign markets, where the best manufacturers of the beauty industry find their place. That is why Ingrid Cosmetics products could not be missing there.

On the shelves in Hebe appeared:
•         Ideal Skin concealer - a light formula with natural vitamins and extracts, which simultaneously conceals all skin imperfections
•         Mineral Silk & Lift moisturizing and smoothing foundation - foundations in five shades: Light Ivory, Porcelain, Natural Beige, and Golden Beige, with a caring formula that not only meets aesthetic requirements, but also cares for the best condition of the skin
•         Ideal Face covering foundation - a cosmetic guaranteeing perfect and long-lasting make-up. Thanks to the content of caring ingredients, it properly moisturizes and nourishes the skin. Three shades are available: Light Ivory, Nude and Natural Beige
•         Blur & Matt primer make-up base - an innovative formula that perfectly smoothes the skin structure and evens out its color and effectively extends the durability of make-up
•         Goodbye Redness primer - designed for all skin types, especially for demanding and sensitive skin. Thanks to the combination of natural ingredients, it also has a protective function. Thanks to them, the base soothes skin changes and regenerates, while reducing redness
•         Flawless Glow filter make-up base – a base that not only evens out the skin tone, but also brightens the complexion and gives it radiance thanks to the content of pearlescent pigments that diffuse the light.
•         Avocado powder - is a mattifying and correcting powder that reduces skin imperfections, such as redness due to broken capillaries, acne lesions or excessive blush.
•         Lavender Powder - a powder that not only smoothes the complexion, but also soothes and protects the skin of the face. Thanks to the delicate lavender color, it more effectively corrects the skin tone.
•         Pressed banana powder - a subtle yellow shade of the powder will be perfect especially for skin with a cool shade. Thanks to the content of banana extract, it additionally cares for the skin.
•         Ideal Face Contouring Palette - a set of three products: blush, bronzer and highlighter, which ensures perfect face modeling. A compact package that contains all the cosmetics necessary for face contouring.
•         Idealist matting powder - an exceptionally light powder with a creamy consistency, providing a matte finish for many hours. Available in two shades.
•         Mineral Silk & Lift Concealer - a perfect complement to any make-up for problematic skin and an ideal solution for skin that needs deep hydration and smoothing. Available in two shades.
•         Color Shot varnishes – durability at the highest level and a choice of 13 colors that will satisfy even the most demanding customers.
Quality and availability - these are some of the most important aspects in the shopping choices made by all customers. At Verona Products Professional, we understand this perfectly, which is why we particularly value such important cooperation.