Vollare hair styling gels available in the Dino store chain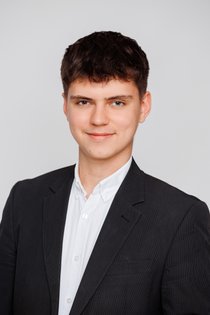 Verona Products Professional presents an innovative line of Vollare hair styling gels that will meet the expectations of even the most demanding customers. To ensure the most trouble-free access for customers to these products, Vollare hair styling gels will also be available in the Polish Dino store chain.
Proper hair styling requires the right products that will keep your hairstyle in place throughout the day. Vollare hair styling gels are available in three variants, providing different levels of fixation: Normal, Strong and Super Strong. They allow you to create any hairstyle, taking into account the individual needs of the client.

Normal gel is a gentle product that provides a subtle fixation and a natural look to the hair. Thanks to it, you can get a light and natural hairstyle that will remain intact for many hours. Strong gel is a stronger product that allows you to create a more defined styling. It is an ideal proposition for those who need a product with more fixing power, but do not want their hair to be stiff and sticky. Super Strong gel is the strongest product in the offer, which will ensure durable styling even in the most difficult conditions. Thanks to it, you can create a hairstyle that will remain intact throughout the day, regardless of the weather and other troublesome factors.

Vollare styling gels from Verona Products Professional leave no traces and do not cause hair to stick together. Thanks to the caring formula, even daily use of the products does not cause dry hair. Their structure is strengthened, and the gel applied to the hair leaves a light, refreshing scent. It is the best solution for perfect hair styling without weighing it down.
Dino is a nationwide chain of medium-sized supermarkets, located near customers' places of residence, which is in the position of a leading player in the prospective and growing segment of grocery retail. It is also one of the fastest growing retail chains in Poland in terms of the number of stores and sales value. Verona Products Professional cooperates with the best companies in Poland and around the world - that is why this product, a new and innovative line of Vollare hair styling gels, will be available on the shelves of the Dino store chain.