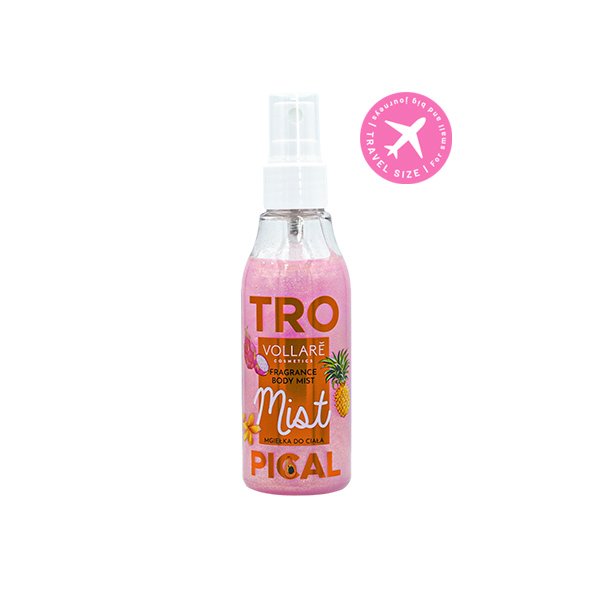 VOLLARE COSMETICS BODY MIST TROPICAL 75 ML
Body mist, 75 ml
EAN: 5902026678254
The Tropical illuminating body mist gives a boost of positive energy smelling of papaya and avocado.
Contact Us
Product description
Tropical body mist by Vollare Cosmetics will instantly invigorate you and boosts positive energy. Regardless of the season, you can feel like on a paradise island that is always open for you to return to. The fresh and vibrant composition of papaya and avocado will be a feast to your senses and will wake up the appetite for the upcoming day! The gentle, alcohol-free formula will provide the optimum skin hydration level. The mist contains thousands of illuminating particles that will give your body a voluptuous pearl glow.
The new 75 ml bottle is very easy to carry during journeys and excursions.