Verona Products Professional presents: A collection of three new intense Eyeshadow Palettes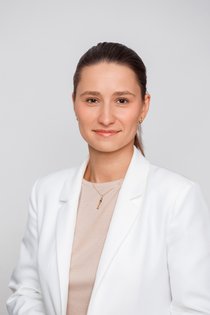 Autumn with its colors is just approaching, and Verona Products Professional is already pleased to present a new collection of eye shadow palettes with intense colors. The three original compositions contain highly pigmented shadows in both matte and glossy finishes.
The Devil Go$$ip palette from Ingrid Cosmetics refers to the "big world" of celebrities and stars, but also to the familiar Instagram, which is actively used by many people. The shadows included in the palette are suitable both for creating daily makeup and for special occasions. Elegant browns and reds are complemented by extremely intense shades of green and blue, which are not usually easy to find on store shelves.
Intensive pigmentation is also the main topic for the "sister" palettes from the Orient Rituals series - Sensual and Intensive. Rich, saturated shades of pink, red, orange, gold and purple are the answer to the current market needs.
The pallet packaging, with its eye-catching design, makes a spectacular impression. In addition to pink and deep purple, the shine of gold dominates there, which immediately attracts attention to the boxes. It also appears in the setting of shadows, with which it harmonizes perfectly. Caring for the quality of the product, Verona Cosmetics pays attention to the fact that the packaging reflects the cosmetic - very high quality, with a long stay on the eyelids.
You will be able to see the advantages of the product at the Cosmetics Fair, soon!