Verona Inside Out: the Laboratory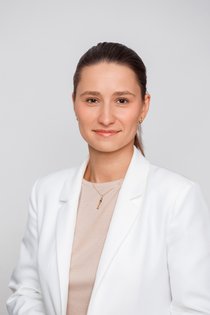 Verona Products Professional includes a number of departments that unstoppably supervise the quality of our cosmetics. This article introduces the heart of the company: the laboratory.
Verona Products Professional has been operating in the market for 20 years. Many departments are involved in its daily work, which we will introduce through the series of articles "Verona Inside Out", which begins with the company's heart, our laboratory located in the Mazovia region. The laboratory has been in operation since the company's inception, and it is where all the formulations arise under the watchful eye of our five experts with 25 years of experience. Since 2006, the department has been thriving with the support of makeup experts and the quality control team who oversee our cosmetics' practical and quality aspects.

Verona Products Professional has continuously developed and modernised for the past two decades. As a result, the laboratory is now equipped with the latest technology and based in a separate building dedicated exclusively to this purpose. However, development and modernisation are about more than just improving equipment. Our experts participate in training, industry events, and international trade fairs, where they stay updated on the latest beauty trends. Thanks to these events, our team is constantly learning and growing. It results in better formulas and new product compositions, which we regularly test for future projects. Every formulation composed by our team must be thoroughly examined and refined by technologists and tested by makeup experts and internal testers. We want to ensure that a product achieves laboratory and practical-use excellence before it hits the market. Our motto is to approach the cosmetics creation process with love, as all our products are primarily developed and prepared by women, for women, and with their health in mind. We sincerely believe that every cosmetic, including makeup products, should provide an immediate enhancement and positively impact our appearance. A great example is Ingrid Cosmetics' makeup bases, which set the look, smooth out, and hydrate the skin with various valuable active ingredients all at once.

Our technology department includes two subteams: makeup and skincare. As a result of their detailed work, many of our products have been on the market for years. Examples include Ingrid's Ideal Face foundations, Revia hair dyes, and Vollare's Goat Milk skincare line, which has been available since 2007. Also, in 2008, we launched the Mineral Silk & Lift foundation by Ingrid, which has consistently been a bestseller in Poland and abroad. Many of our products hybridise colour cosmetics with skincare, like the best-selling Ideal Face foundation, which includes a moisturising day cream in its formula. Another example is the iconic Goodbye Redness base, which not only visually conceals redness but also improves skin quality in the long term with active ingredients such as fresh aloe leaf juice, tea tree oil, extracts of mountain arnica, Asian Centella leaves, liquorice root, and chamomile flowers. Goodbye Redness reduces inflammation, irritation, and redness. We also pay special attention to skincare cosmetics, and in this category, we make every effort to ensure our products are rich in valuable active ingredients.

Among all the products in our portfolio, we need to emphasise the quality of our eyeshadows created according to the highest standards after meticulous ingredient selection and with the help of specialised equipment. Verona's experts design eyeshadows in collaboration with makeup artists. Another example of the finest quality products in our catalogue is recently launched liquid and creamy contouring cosmetics, which are our answer to this year's beauty-world hit. Ingrid Cosmetics' creamy contouring achieved bestseller status shortly after its market launch.

Verona's portfolio also offers a wide range of perfumery products created with the most excellent care and sophistication. Our specialists ensure that our eau de toilettes, eau de perfumes, and fragrant body mists stand out among other brands. We use professional equipment and carefully selected fragrance compositions, including fragrance notes sourced directly from France, to achieve this.

We are a member of the Polish Cosmetic Association, and our priority is to operate following the law and nature. Our guiding principles align with the European Council's regulations, and we hold all the necessary certificates, which undergo annual inspections and audits. These include the ISO 9001:2015 and MIC certificates, confirming that our raw materials are sourced only legally, without using child labour or unethical practices.

We create our products following Good Manufacturing Practices (GMP). Guided by the principle of sustainability, we use natural-origin ingredients and upcycling to make our cosmetics. We only use natural, responsibly derived resources to prevent mass deforestation. We gradually eliminate components that might harm the environment and the atmosphere, avoiding them in our formulations and production processes.

Verona's products are created with the health and beauty of our customers and their loved ones in mind. Whenever we approach the cosmetic production process, we bear our mothers, daughters, friends, planet, and ourselves in mind. Striving for perfection at every step and continually pursuing excellence is our mission. We achieve it through ongoing development in every area, which has gained the trust of an ever-growing number of customers worldwide. Our formulas are not only of exceptional quality but also capture the hearts of makeup and skincare enthusiasts and all those who want to take care of themselves every day.