Verona Cosmetics at the Beautyworld Middle East 2022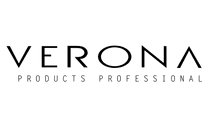 It was the biggest, best, and bravest edition of all, say the organizers themselves. The unique 26th edition of Beautyworld Middle East ended in Dubai with a new record number of visitors and exhibitors. Verona Products Professional was among 1800 exhibitors from 68 countries around the world, and over 44,250 visitors from 138 countries took part in the event. This year's edition was held on October 31 - November 2.
The largest international fair in the region dedicated to beauty, hair care, fragrances and well-being – it's a three-day success at the Dubai World Trade Centre, where the regional and international beauty industries come together to discover new trends, technologies and business opportunities. And we, as a team of professionals at Verona Products Professional, skilfully take advantage of such opportunities.
On the spot, we had the pleasure of talking to potential customers who eagerly visited our stand. They were most impressed by the quality of the products, the variety of our assortment, and the availability of the goods offered. We held talks with representatives of such countries as: KSA, UAE, Iran, Iraq, Kuwait, Bahrain, Egypt, Morocco, Lebanon, India, Qatar, Algeria, Jordan, Qatar, Syria, Ethiopia, Nigeria, UAE, Indonesia, Sudan, Maldives, Bangladesh, Senegal, Mauritius, Costa Rica, Kuwait, Oman, Yemen. We also met as many as 17 of our regular partners to whom we could present the new offer.

A good summary seems to be the words of one of the participants of the fair, visiting from Spain: "I am so happy that I took part in Beautyworld Middle East. This was my first time here, and I managed to establish many contacts with representatives of companies from around the world at the exhibitions. It is an exciting event, and I highly recommend it to all professionals in the beauty industry."

Verona Products Professional could not be missing there.