Verona Cosmetics at China Beauty Expo 2023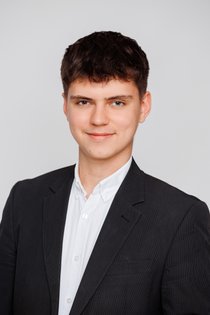 This year's edition of China Beauty Expo takes place on May 12-14. It is by far the largest and one of the most prestigious beauty events in Asia. Due to the dynamic development of the cosmetics market, especially in China, but also throughout the continent, this fair is very popular among exhibitors.
This year, the Polish Investment and Trade Agency (PAIH) organized a special promotional stand for Polish companies, which we could not miss. This is a unique opportunity to present your products and services at this important event. PAIH's promotional stand was an excellent platform for establishing business contacts and building relationships with potential partners and clients. Thanks to the presence at China Beauty Expo, we have a chance to reach the broad Asian cosmetics market, which is characterized by huge development opportunities.

During the China Beauty Expo, we have the opportunity to explore the preferences of Chinese consumers, trends and innovations on the local market. We actively sought inspiration from the Chinese market to adapt our products to the needs and tastes of customers from all over Asia. By strengthening our presence on this market, we want to meet the expectations of eastern customers and offer them products tailored to their requirements.

In our brand, we place great emphasis on the quality of our products, innovation and adaptation to different types of skin. Through research, development and strict quality control, we have already won the trust of customers from other parts of the world. Now, thanks to our presence at the China Beauty Expo, we have a chance to convince Chinese consumers of the value of our products.

China Beauty Expo is an event that attracts professionals and enthusiasts of the beauty industry from around the world. The presence at this prestigious marketplace opens up new perspectives for us and sets new directions for development. By adapting the assortment to the preferences of Chinese customers and providing high-quality products, we hope to gain new fans and increase our reach on the Chinese cosmetics market.