The top fragrances by Vittorio Bellucci, a Polish perfume brand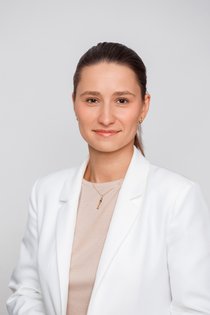 Vittorio Bellucci is a Polish perfume brand whose recipe for success is a rich product portfolio and continuing care for Customers' needs. Today, we want to present you with four unique scents that won the hearts of thousands from a few different continents.
Vernissage Shine Cristal – gentleness enclosed in a flowery and fruity composition
Among all the women scents offered by Vittorio Bellucci, the unquestionable queen is the Vernissage Shine Cristal eau de parfum. This exceptionally light and fresh composition is a symbol of elegance and feminine subtlety. The magical fusion of flowers and fruits makes that fragrance a perfect choice for all delicate women, whose characteristics are charming grace and love for aesthetics.
What will the Shine Cristal eau de parfum entice you with? The top notes offer a combination of fruity accords that morph into a bouquet of flowery aromas. The whole fusion is topped by white musk that contradicts woody accords.
Top notes: grapefruit, peach and black currant
Middle notes: raspberry, jasmine and violet
Base notes: white musk, cider wood and amber
The Vernissage Dark Cristal eau de parfum was designed for women who are never afraid to intrigue and charm and for whom achieving a once set goal is a part of their nature. This fragrance symbolises feminine energy that empowers women to stride through life with self-confidence and self-belief.
The aromatic fusion of flowers and fruits brings to mind feminine gentleness, yet the one that surprisingly opposes the energy and distinctiveness of woody accords. The fragrant combination of cider wood and sandalwood notes was designed to synergise with musk and vanilla. This mixture fascinates and captivates the senses.
Top notes: apricot, rose and blueberry
Middle notes: jasmine, violet, cider wood and sandalwood
Base notes: white musk and vanilla
Titanium – power and masculinity for you to reach
The Titanium eau de parfum is the embodiment of masculine energy and self-esteem. This aromatic composition was designed for men whose middle name is Rivalry and for whom winning is an everyday situation. This extremely sensual fragrance energises and invigorates, which makes it a perfect choice for active men.
Titanium offers an exceptionally refreshing combination. It surprises with a mixture of grapefruit and marine notes, fused to morph into lavender and patchouli. In the Titanium eau de parfum, you will also discover notes of amber and laurel.
Top notes: grapefruit and marine notes
Middle notes: laurel and lavender
Base notes: patchouli and amber
The experts of Vittorio Bellucci know how important classic solutions are for numerous Clients who always choose this foolproof option. Therefore, especially for fans of classics, we have designed the Born Holm Extreme Collection fragrance. This intriguing composition effectively highlights the masculine style and personality.
At first, the Born Holm eau de toilette magnifies with an aromatic mixture of flowery notes. Then, after a while, the other accords occupy the stage, and this time they are fragrant spices. Finally, the composition is closed by a fusion of musk and plant notes.
Top notes: plum, bergamot orange and apple
Middle notes: cinnamon and clove
Base notes: geranium, musk, vanilla and amber
If you are a business client and wish to collaborate with Vittorio Bellucci or Verona Products Professional, the manufacturer, visit the Contact page.