The new Ingrid Cosmetics collection Mermaid Glow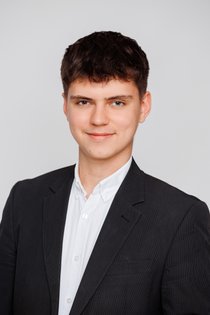 The Mermaid Glow collection from Ingrid Cosmetics primarily refers to the underwater, magical world. These are cosmetics full of enigmatic glow and unique colours that perfectly match the make-up trends of this summer. They encourage experimenting with colour and exploring the world of beauty, like the bottom of the sea.
We paid special attention to expressive eye makeup, in which blue shades will prevail - from subtle light blue to dark navy blue. Power of Color mascara creates a perfect set with Blue Lagoon eyeliner or deep Siren Tail. Together with them, the contrasting palettes of shadows go best - the slightly shimmering Scales and the intensely pigmented Oceanic.
If the eye make-up is distinctive, so are the underlined, shimmering lips. The Mermaid Glow collection presents three extremely fashionable and innovative lip fillers - Sand Glow, Water Glow and Free Pink. These are three colour proposals that combine amazing shine and reliable hydration, essential in summer lip makeup. 
Among the basic beauty trends for 2023, there is also the proper modelling of cheekbones - that's why the new Ingrid Cosmetics collection could not miss cream blushes in two shades, compatible with the entire collection, as well as a highlighter and universal top coats. The last two items are distinguished by a fairy-tale shine inspired by the glow of the sun glistening in the hot sand and on the surface of the water. 
The Mermaid Glow collection is complemented by two cosmetics that will play a special role in the condition of the skin in the hottest period of the year - the Ocean Drops illuminating mist and the Luminous Hydra base, which is an even more improved version of the bestselling Shine&Play. Cosmetics enriched with hydrolysed sea algae will ensure proper hydration and nourishment of the skin exposed to solar radiation and dryness. Thanks to the base, the make-up stays on the face much longer, and the mist will give it a natural shine and the refreshing scent of the sea breeze. 
Mermaid Glow is a modern fairy-tale collection with summer stylisations gaining shine and colours. It refers to childhood memories in a new, contemporary dimension, dazzling with freshness and expressiveness. These are also cosmetics created with the needs of the skin in the summer period in mind so that the make-up does not overload it but nourishes and beautifies it from the inside.