The Men - time for you line is a perfect gift for Men's day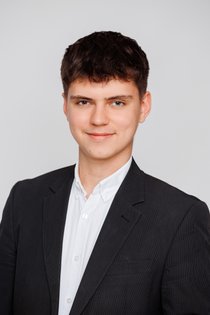 Nowadays, cosmetics are not only the domain of women - men also like to feel good in their skin and take care of it. Men's Day is an excellent opportunity to reach for your favourite products and emphasize your masculine nature.
The Men - time for you cosmetics line from Vollare Cosmetics is a set of the most universal and useful products that should be included in a men's cosmetic bag. The first step of skin care is properly cleansing and moisturising the face to keep it fresh and young. Scrub & Gel for Face from Vollare Cosmetics is a formula that will appeal to every man. The energising hop extract contained in it will provide the skin with a perfect start to the day, and panthenol will take care of its hydration.
On cleansed skin, it is best to apply Anti-Wrinkle Face Cream from Vollare Cosmetics for the day and for the night. These two cosmetics perfectly complement each other, guaranteeing hydration and nourishment of the epidermis throughout the day. Thanks to them, the skin retains firmness and elasticity while getting rid of signs of ageing and irritation after shaving.
Shaved smooth or grown and cared for - no matter what type of facial hair you prefer, it should always be taken care of. Every man should have a cosmetic to care for his skin after shaving. The After Shave Soothing Balm from Vollare Cosmetics is a product that brings immediate relief, soothing irritations and leaving the face soft to the touch. Men who pride themselves on a tasteful moustache or a well-groomed beard will gladly reach for Nourishing Beard and Mustache Oil from Vollare Cosmetics, which will care for the hair comprehensively. And for an even more stunning effect, it is worth reaching for Colouring Cream for Beard and Moustache, which will allow you to bring out the depth of colour and give it shine.
Men's Day is a special day that every man should feel his inner strength. We believe this strength does not come out of nowhere - it results from taking care of yourself in every way. A man who cares about his appearance is a confident and attractive man. The Men - time for you line is a simple and reliable solution to emphasize your masculinity - it is our gift for every man.