The latest Natural Essence collection by Ingrid Cosmetics - beauty in harmony with nature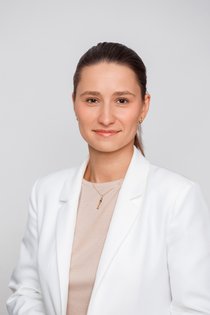 The trends in the cosmetics market change in the blink of an eye without waiting for anyone! Today, however, it is not just about colours or new make-up styles - customers want something more from producers, and that something is the awareness of the need to take care of the environment. Of course, make-up lovers still want to discover hot new arrivals, but when buying them, they want to know that it's the most reasonable choice they could make - a one that makes sense. With an answer to this new need comes the Natural Essence line available at Rossmann, redefining the concept of meaningful production.
Available in the Rossmann make-up store, the Natural Essence collection from the Polish brand Ingrid Cosmetics is a pure inspiration by nature, reflecting a fascination with its undeniable beauty. At Ingrid, we understand the love of nature in two ways. Firstly, delighted with natural colours, patterns and shapes, we have created unique packaging whose design catches the eye and tempts every Client to discover what's inside. Secondly, through the love for nature, we also understand respect for the environment. We are well aware of the burden that mass production of cosmetic products imposes on nature and, for this reason, we have used recyclable packaging and, to a large extent, made from recycling.
For us, sustainable production is not just empty words. Instead, we set realistic, measurable goals for ourselves and do everything to achieve them. It is the clearest possible signal for our clients that sustainable development is a real promise for us.
The keywords that we were guided by when creating Natural Essence were, among others, nature, recycling, beauty, diversity and eco. Our customers will undoubtedly find their reflection in each of our new products.
The Natural Essence line includes seventeen unique cosmetics that tempt with colourful design and delight with formulas rich in ingredients of natural origin.
In the Natural Essence collection, customers will discover Hydra Glow moisturizing foundation, Anti-Redness Primer, four eyeshadow palettes: Sun of the South, Secret of the East, Discovery of the West and Frost of the North, Darkest Night mascara, Luscious Lash Mascara, three shades of lip gloss, Hydra Cover concealer, Natural Matt powder, Sunny Bronze bronzer, Starlight highlighter, Lavender powder, Satin Blush Rouge, loose face and body highlighter and transparent loose powder.
This rich cosmetics line is an invitation to the world of make-up, where creating a stunning look with care for the environment is just a matter of seconds.
Natural Essence cosmetics impress not only with beautiful shades but albo with the unique formulas hidden in ecological packaging. The formulations are enriched with precious ingredients such as hyaluronic acid, glycerin, allantoin, arginine, d-panthenol, biotin, sunflower oil, coconut oil, rosemary leaf extract, avocado oil and sweet almond oil. Their beneficial effects have been known and appreciated for decades and centuries. Is there a place for them in make-up? Natural Essence proves that there is!
Natural Essence cosmetics by Ingrid are hidden in packaging that looks inspiring and brings a vision of real change.
First of all, these packages are produced in a Polish factory based near Warsaw. What does it mean in practice, and what change does it make? It is enough to pay attention to the fact that each product had to make the 8,000 km road before it became a finished cosmetic in standard production. Today it needs... 80 km! That makes a huge difference, felt primarily by the planet. The carbon footprint has been reduced to a minimum.
There is even more to add! The new Ingrid cosmetics are packed in light, handy packaging, made of, among others, recycled paper. In this way, old magazines, newspapers and cardboard boxes get a second, exciting life.
The materials used to produce Natural Essence lip glosses and concealers packaging also deserve attention. They are made of virgin polymers, thanks to which the risk of a potential allergy has been eliminated. Moreover, such plastic melts at only 80 ° C, unlike the standard one that needs 280. In this way, you need a much lower temperature and less energy to melt such packaging.
Additionally, Natural Essence tubes are made of sugar cane.
Cosmetics from the Natural Essence line from Ingrid are already waiting for customers on the shelves of the Rossmann make-up stores.