Private Label Cooperation: create your brand with Verona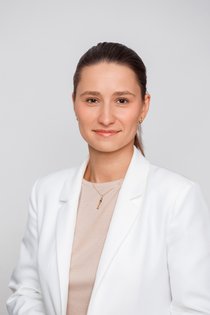 Create your private label with Verona Products Professional, manufacturer with 20 years of experience in the worldwide market.
Experience and confidence
Since 2003, we have been part of the Polish cosmetics industry and during this time Verona Products Professional has become a respected player, setting trends and investing in new technologies. We develop our product portfolio keeping in mind the changing needs of consumers and consumers, and a market that hates a vacuum. Emerging new concepts in white cosmetology, makeup, manicure, and perfumery are fuelling our creativity, thanks to which the cosmetics from the brands Vollaré, Ingrid, Revia, SkinUP, Ryana, Revitanum and Vittorio Bellucci have won the trust of our target demographics.
Variety of product types
Composing new formulas and recipes is our daily grind, and we are not afraid of new challenges; moisturizing balm with shimmer? Limited edition fragrance for your chain of stores? Lip balm with a scrub? Vegan skincare product for acne-prone faces? We are ready to make your visions come true and pack them into attractive, eye-catching tubes, bottles, sprays, and sticks. Our experience allows us not only to bring your projects to a happy end but also to advise and help you avoid the most common mistakes when creating your brand.
Top-notch packaging
We know that packaging is the first aspect of a product that is noticed by the client, which is why we only work with distributors of packaging that we have known for years, and we have developed excellent relationships with them. We care not only about the quality of our cases, boxes, tubes, sticks, jars, bottles, roll-ons, pumps and flasks, but also about their durably aesthetic appearance that will survive intensive usage by the target customer. It is possible to personalize the packaging with holo or metallized films or otherwise accessorize.
Quality formulas for quality effects
Our laboratory employs competent, experienced professionals who can boast of creating many functional formulas, both vegan and classic. We use the best quality intermediate products and raw materials to provide effective, durable recipes that will meet the expectations of both the distributor and end consumers. For our private label clients, we produce cosmetics as perfect as if they were to enter the market under our brand.
Design that inspires
Our graphic designers make our packaging eye-catching and stand out on the shelves, both in terms of colour and typographic layer. We are up-to-date with trendbooks, and make every effort to employ people educated at the Academies of Fine Arts in Poland and abroad. Thanks to this, we can offer attractive proposals, in line with modern trends in functional design, which will emphasize the value of cosmetics and fragrances.