New primers by Ingrid Cosmetics – perfect for any occasion and meeting various needs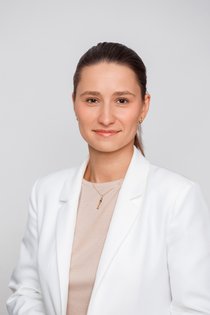 The high summer sets the rhythm for our lives, defining new rules for summery makeup. Hot days are not always easy for our complexions, yet we still want them to look flawless. At the same time, various needs of different skin types are now more noticeable than in any other season of the year. For these reasons, Ingrid Cosmetics has designed new primers adjusted to all of them.
The hot line of modern makeup bases, suitable for the needs of various skin types
Ingrid Cosmetics is a Polish brand constantly and tirelessly following all the needs of the Customers who have been following it for years, also carefully listening to the voice of those who are still about to explore it. Years of on-the-market experience of all the brand's experts have led to the knowledge Ingrid has now. We are deeply aware that our fans require a vast and detailed offer, adjusted to various needs, situations and aims.
Following that voice, Ingrid Cosmetics has created a line of modern makeup primers, playing a few roles at once. The current time is perfect for discovering them as these scorching days it is easier for us to wear cosmetics with lightweight formulas. Each of the new makeup bases has been created by Ingrid's experts who have twenty-year experience in what they specialize. That experience, combined with their profound knowledge and the attention with which the brand listens to its fans, let Ingrid make makeup aficionados' dreams come true.
Ingrid Cosmetics' new primers have been designed and then produced in Poland, in manufacturer's laboratory and factory, based near Warsaw. None of these cosmetics has been tested on animals as the brand clearly states they love animals and do not accept animal testing.
Five primers – dreams of thousands have come true
Five recently launched makeup bases produced by Ingrid Cosmetics turned out to be more than enough to meet the needs of a broad group of brand's followers. Each of these primers might be used either under a foundation or worn alone. Yet, what differentiates the hot new arrivals, and what functions do they perform?
Flawless Glow works to produce a filter-like effect, evening the skin's tone and delivering a perfectly smooth and luminous complexion effect. The revolutionary base promotes a beautiful glow that is fast and easy to achieve thanks to pearlescent pigments, spectacularly reflecting light. The Flawless Glow filter also evens out the skin colour.
Shine&Play – luminosity and a gentle lifting effect
The next proposal is designed especially for those Costumers who appreciate a subtle glow. The Shine&Play primer offers a formula enriched with pearlescent pigments that provide the complexion with a beautiful glow. Yet Shine&Play has still more to promise thanks to the content of glycerine and hyaluronic acid, hydrating the skin and delivering a gentle lifting effect.
Blur&Matt – flawless complexion for all the special occasions
The Blur&Matt primer was composed for all those who wish to achieve a mattified and perfectly smoothed skin effect. The makeup base diminishes the appearance of pores and offers a gentle lifting effect. The primer creates a perfect base of makeup that stays flawless for much longer. Blur&Matt offers infallible assistance at all important occasions, such as photo sessions and celebrations.
Aqua Shot – the synergy of makeup base and serum
Ingrid Cosmetics has designed something unique and special for all aficionados of pleasurable skin hydration: the Aqua Shot serum & base. It is an exceptionally versatile product that meets specific skin's needs at the same time. Firstly, Aqua Shot is suitable for all skin types. Secondly, it hold two functions simultaneously, being a combination of a serum and a make-up base. Thirdly, Aqua Shot provides proper skin care and the enhancement of skin's texture with regular use, offering all the functions of a primer at the same time.
Goodbye Redness – the soothing for problematic and demanding skin
The brand has also created something special for those who experience troubles due to a genuinely demanding, couperose complexion, prone to redness and sensitivity more than other skin types. The answer to all these needs is the Goodbye Redness primer, promising instant soothing, regeneration and reduction of skin redness.
Ingrid Cosmetics – what makes the cosmetic brand the best choice for you
Ingrid Cosmetics is a Polish cosmetic brand whose characteristic features are constant, dynamic progression and exceptional attention paid to the hottest global trends. At the same time, the brand stays open to all the needs of its followers, listening to what they wish to achieve and acquire.
The past months have been especially fruitful for the brand as it started two massive collaborations with popular influencers. First, in the winter, Ingrid launched a hot collection with Agata Fąk, also known as @fagataaa, a makeup expert and a top influencer. Shortly after, the next smashing collaboration with TEAM X hit the scene to become a bestseller on day one. Both collaborations turned out to be huge successes and the brand's precise answer to the current needs of the cosmetic market.
Ingrid Cosmetics does not rest on its laurels. Instead, the cosmetic brand continuously follows their customers' dreams, relentlessly doing its best to design modern formulas and answer the needs of all makeup fans, whether they play with makeup taking their first steps at home or are professionals. 
If you are a business client and wish to collaborate with Ingrid Cosmetics or Verona Products Professional, the manufacturer, visit the Contact page.