New partnered online store is officially open!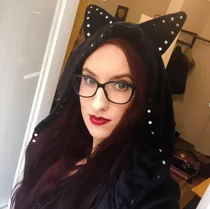 Inspired by requests from our retail customers, we are proud to announce that our partner, a multi-brand online store has been opened with the Ingrid Cosmetics, Vollaré Cosmetics and Vittorio Bellucci products on offer; GoodSoul. This platform achieved its first successes and has already become one of our flagship sales channels.
Verona Products Professional focuses on continuous development, which is the only inoculation for stagnation. In line with this principle, at the end of November 2021, our brands arrived in the GoodSoul.eu estore; an online store where you can buy Verona cosmetics, products of the brands Ingrid Cosmetics, Vollaré Cosmetics and Vittorio Bellucci as well as product series of these brands created in cooperation with influencers. The collections of Team X by Ingrid and Pina by Fagata appeared on the virtual shelves, however, very fleetingly, flying out of them as quickly as we can restock.
The online cosmetics store is one of the preferred sales channels most often indicated by consumers, especially in the era of a pandemic, when online shopping has become an everyday reality, and 20% of Poles have experienced it for the first time. Thanks to the opening of GoodSoul, we can reach a wider audience with our offer, and Verona cosmetics are finding new patrons. The products from the Team X line are of particular interest; their purchases are documented in social media by consumers from the young adult age group, supporting the promotion of the collection and promoting it organically. Gen Z's parents' generation is equally closely involved in interactions with the Team X collection, gifting products to their children, for example as part of Christmas gifts.
Cooperation with a top supplier, three different forms of payment for purchases and quick order fulfilment (1-3 business days) means that new consumers return to GoodSoul, and we can offer them an increasingly personalized shopping experience. We plan to develop the store with new functions enabling even more convenient shopping, be it as part of supplying the necessary elements of the daily beauty routine or the so-called retail therapy. The question "where to buy Verona cosmetics", repeated in messages from potential customers, finally got an answer, making the potential customer a real customer.