New Beauty Shine lip glosses by Vollare Cosmetics – pleasurable moisturisation and a stunning gloss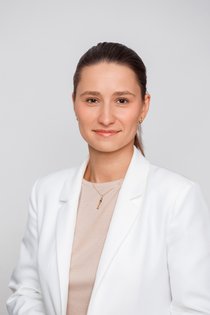 Lips love being moisturised, and makeup loves distinctive lips! The experts of Vollare Cosmetics, a Polish cosmetic brand, are well aware of it. Therefore, they have designed new lip glosses called Beauty Shine, available in seven irreplaceable colours.
Beauty Shine lip glosses – maximum shine and perfect colours
The lip glosses recently launched by Vollare combine all the features that Customers look for in lip cosmetics. First, they deliver an unearthly shine, thanks to which the lips appear juicier than ever before. Second, the gloss formula is enriched with castor oil that works to nurture the sensitive skin of the lips and prevent a dry feel. This way, these products provide two benefits at once: a gorgeous gloss and a pleasurable hydration effect that the lips need regardless of the season.
The formula of the new lip glosses by Vollare Cosmetics is vegan and cruelty-free. It promises an aromatic, vibrant peach scent that awakens all senses.
The Beauty Shine lip glosses are available in seven colours, all of which are a total must-have for all makeup fans, whether they are beginners or experts.
Seven colours of the Beauty Shine glosses by Vollare Cosmetics – ideal every day
The Beauty Shine series offers seven unique lip glosses. Each one has an inimitable shade, perfectly matching all the looks of which you can think. Thanks to this diversity, versatility and wide range of colours, every makeup fan will discover their favourite gloss here.
Should you want to check how the Beauty Shine glosses look on lips, watch our video on TikTok here.
If you are a business client and wish to collaborate with Vollare Cosmetics or Verona Products Professional, the manufacturer, visit the Contact page.