Meet Verona at Cosmoprof Worldwide in Bologna!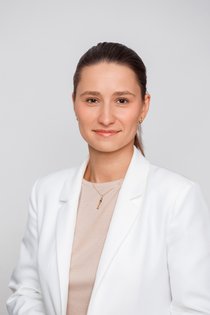 The international cosmetics fair Cosmoprof Worldwide begins on Thursday, April 28, in Bologna. Exhibitors from all over the world will take part in this unique event. You will find Verona at the stand number I6a-L5a - be sure to check what has been prepared by this Polish, world-famous manufacturer of exceptional cosmetics.
Cosmoprof Worldwide is one of the most critical events in the beauty world! During these fairs, exhibitors from all over the world meet in one place to present their portfolios and establish new business relationships. It is where the industry's future is shaped - so Verona Products Professional could not be missing there!
This Polish manufacturer has been successful and trusted by customers from all over the world for 20 years. Verona Cosmetics has won consumers' hearts in 70 countries worldwide - you can find them on almost all continents! Our products allow women and men to feel beautiful and confident, among others in Asia and Africa.
This year, Verona surprises with a broad portfolio of new products. Verona's new cosmetics include hair care cosmetics, juicy face and body care products full of fruit extracts, and cosmetic products for men. Verona also impresses with its perfume offer - the Vittorio Bellucci brand attracts the eye with elegant packaging and crystal bottles.
This year, during Cosmoprof Worldwide in Bologna, Verona Products Professional can be found at stand I6a-L5a. Verona's team will be waiting there for potential Clients from all countries. Our representatives will communicate with you in various languages, such as English, Arabic and Russian.
In Bologna, at the Verona stand, visitors will be able to see our products live and talk about them with our representatives. But that's not all - you can also browse our offer online.
Verona's profile is now available on the Cosmoprof.com website: https://www.cosmoprof.com/nqcontent.cfm?a_id=5975&id=6606&isEsp=1
You can also see our entire range on our website.