Ingrid Cosmetics products available on stands in Auchan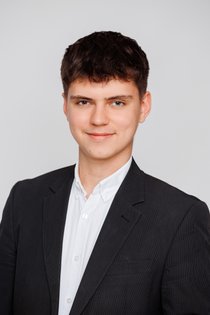 A collection of cosmetics created with one of the most recognizable Polish influencers - Lexy, a care collection based on natural ingredients Ingrid Natural Origin-Ingredients and a collection of the best Color Shot nail polishes from Ingrid Cosmetics - all these products from March 2, 2023. are available on unique stands in the Auchan hypermarket network throughout Poland.
Product availability is one of the priorities of Verona Products Professional. By constantly expanding the sales network, we want to guarantee customers the freedom of shopping and be sure that, regardless of their consumer habits and preferences - products of our brands, such as Ingrid Cosmetics, will always be available to them.
The stands in the Auchan chain featured three groups of products: a collection created in cooperation with Lexy, the Ingrid Natural Origin-Ingredients care collection and Color Shot nail polishes.

The Lexy x Ingrid Collection
The Lexy x Ingrid cosmetics collection is a mix of the latest trends, the incredible power of the community and the influencer's knack, as well as a team of professionals and experts in the cosmetics industry, in which we focused on a combination of natural ingredients and the latest technologies. The collection includes a variety of color and make-up cosmetics that have been developed to meet the needs of women of all ages.
 
The Lexy collection includes:
Espresso cream bronzer
Strawberry Pie and Apple Pie Highlighters
Raspberry Pie Cream Blush
Golden Hour and Sunset Baby eyeshadow palettes
Black eyeliner
Modelling mascara
Conditioner for eyelashes
Violet Forever, Cupcake, Golden Girl, Pina Colada, Mohito and Sunrise lip glosses
Lip pencils in 3 shades
Make Up Clippers
Make-up sponges in 3 variants
Ingrid Natural Origin-Ingredients Collection
Ingrid Natural Origin-Ingredients is a collection of care cosmetics based on natural ingredients, created for face care. The collection includes face creams, face serums, face cleansing butters, face wash foams, lotions and tonics. Each product in the Ingrid Natural Origin-Ingredients collection has been developed with sensitive skin in need of intensive care in mind.
The creams are light and at the same time rich in nutrients that help to moisturize and nourish the skin. Face serums contain selected active ingredients that reduce the signs of skin aging and improve its elasticity and firmness. Facial cleansing butters are gentle and mild, yet effective in removing impurities and make-up from the face. Foaming face washes are easy to use and lather quickly, leaving skin smooth and refreshed. Both lotions and tonics from the Ingrid Natural Origin-Ingredients collection help to keep the skin in good condition.

The Ingrid Natural Origin-Ingredients care cosmetics collection is the perfect solution for people who value natural ingredients and want to care for their skin in a gentle and effective way.
 
It includes:

Ingrid Cosmetics Color Shot nail polishes
Color Shots nail polishes guarantee durability at the highest level. They are resistant to chipping, thanks to which they provide a long-lasting effect. Their formulas have been developed using the highest quality ingredients, thanks to which it was possible to obtain exceptionally strong pigmentation, and a wide range of colors makes the product universal for the diverse tastes of customers. The profiled brush enables their easy application.

 
There are 13 color variants of Color Shot:
 
01 – Just Black
02 – Blue Iris
03 – Baby Blue
04 – Ivory
05 – Powder Pink
06 – Apricot
07 – Dusty Pink
08 – Candy Pink
09 – Scarlet
10 – Wine
11 – Golden Star
12 – Pearl
13 – Diamond Sparkle