Back to nature: the vegan VEGEbar collection by Vollaré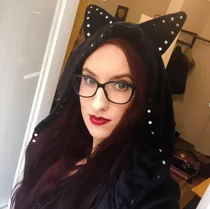 In an era of growing interest in returning to naturalness and skepticism towards the clinical, aluminium and glass world of pharmaceutical cosmetology, following Mother Nature's wisdom is more than a trend — it is a must. The VEGEbar series from Vollaré is the answer to getting to know nature anew and befriending its cornucopia, from which fruit and vegetables valuable in skin care are spilling out.
Vegan cosmetics that clearly communicate their natural character are taking over shelves in drug stores and perfumeries all over the world by storm; ingredients such as raspberry seed oil, banana extract or natural avocado or macadamia oils are becoming more desirable than other, very clinically sounding substances. Care for the natural environment and the growing awareness of the dangers of the petrochemical industry also draw the attention of consumers to cosmetics with a high content of natural ingredients and of natural origin.
With them in mind, the VEGEbar series by Vollaré has just been created; a collection of the most essential cosmetic products for daily face and body care, with a fruit or vegetable ingredient clearly in the vanguard. Optimistic, colourful packaging in tempting shades inspired by the flesh of these juicy gifts of nature stand out on the shelf and encourage you to familiarize yourself with the ingredients thanks to an interesting visual design.
Safe, vegan recipes
More and more consumers are looking for vegan and animal-friendly cosmetics, whether for health care or ethical reasons. Cosmetics from the VEGEbar series by Vollaré are not tested on animals and are 100% vegan, which makes them friendly to all recipient groups. They also do not contain SLS or parabens, which makes them gentle and safe for the skin. The products are also free from artificial abrasives; they have been replaced in peelings and scrubs with cellulose and fig opuntia seeds, which are equally effective in action, and biodegradable. For the production of cosmetics, we have used such hits of natural care as Shea butter, avocado oil, aloe juice, grape extract, organic coconut oil, mango butter and many more conquering the hearts of consumers around the world. Aesthetic icons clearly inform about the properties of the products and encourage you to inspect them carefully.
Functional formulas and packaging
VEGEbar by Vollaré was created with the guiding principle of rediscovering the contact with nature and its smells, textures, and experiences. Therefore, cosmetics such as Aqua Boost Face & Body Gel have a pleasant texture due to the high content of aloe vera juice (2nd place in the composition). The gel is quickly absorbed and leaves no sticky film, just like Coco Rich Regenerating Body Butter with moisturizing, nourishing coconut oil. The natural experience of contact with natural oils is also included in the Spicy Berry Cleansing Body Scrub, which contains raspberry seed oil. All formulas of the VEGEbar series are concepts created based on natural sensory impressions in contact with fruit and vegetables.
What's more, the packaging of the VEGEbar series products has been produced with respect for the natural environment, as it is identical to the packaging of Revitanum disinfectant gels; thanks to this, we have reduced the carbon footprint of their production. The jars, tubes, and bottles with atomizers are also ergonomic and comfortable to use, and the small size allows you to take them with you on a trip.
Do you already know the VEGEbar collection? If not, please visit the New Arrivals section!