The new Caviar care line by Vollare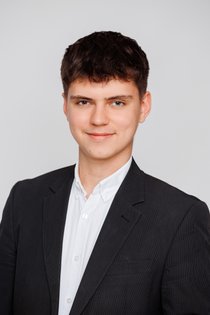 Products based on the beneficial properties of caviar, which has been used in cosmetics for almost 50 years. Caviar is particularly valued for many regenerating, nourishing and antioxidant properties. In order to strengthen its multidimensional effect, we have included in our cosmetics several valuable nutrients that effectively support the process of skin regeneration and its protection.
Concentrated Caviar face serum for day and night is deep hydration and nourishment of the skin. In addition to caviar extract, it has been enriched with hyaluronic acid and panthenol, whose task is to ensure the proper hydration level. Regular use of the serum will help strengthen the epidermis's lipid barrier, providing the skin with adequate protection against water loss.
For daily dry skin care, we have created the Caviar day face cream, which will effectively protect the sensitive epidermis by strengthening its hydrolipid coat. The concentrated action of caviar extract, hyaluronic acid, panthenol, Shea butter, vitamin E and peptides is a huge dose of hydration and nourishment that dry skin needs daily. In addition, the cream contains a UV filter that protects the skin against the harmful effects of solar radiation.
The action of the day cream is complemented by the Caviar night cream, based on the same ingredients. The skin needs regeneration and nourishment during the night to prevent skin ageing and soothe inflammation.
We were exceptionally dedicated to the demanding skin under the eyes with Caviar under eye mousse. To keep your eye area youthful, we've created a mousse designed to minimize the signs of ageing. Smoothing fine wrinkles, brightening shadows and reducing swelling is what its action is characterized by. Healthy skin under the eyes is a youthful look for the whole face, which is why we have created a cosmetic that will meet the criteria of even the most demanding customers.