The new TEAM X collection is now available in Rossmann stores!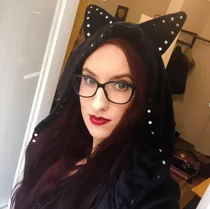 The re-edition of TEAM X fragrances with accompanying products in Rossmann chain stores is the latest edition of our cooperation with influencers loved by hundreds of thousands of young customers! Discover the joys of life in the new products in this mini-collection.
The TEAM X collection by Ingrid Cosmetics has become a sales hit, which is disappearing from both stationary and virtual shelves at a surprising pace even for the manufacturer. Palettes, lipsticks, lip glosses, mascaras and, most importantly, fragrances, won the hearts of our consumers. Therefore, the aromatic part of the collection was developed and subjected to a facelift, which was greeted with enthusiasm by the market.
The Juicy, Mona, Ember and Miracle fragrances in the 2022 re-edition have new, glittery stone-shaped caps inspired by pop art and postmodernism. Transparent plastic drops with shimmering particles refer to the first edition of the fragrance, which included glitter inside the bottle. Orange, red, pink and purple bottles are a collector's item, the next editions of which become a sales hit and a valuable memento.
In the last few days, lotions and brocade mists in colour-coordinating packages have appeared on the market as products accompanying TEAM X fragrances. Their names refer to the compositions of the influencers from TEAM X; Ember – Magic Vanilla, Juicy – Pink Strength, Miracle – Sensual Violet, and Mona – Sparkling Love. The mists contain flickering particles that add a bit of glamour to the wearer, and the lotions care for the skin thanks to the content of Shea butter.
The product trio of balm, body mist and perfumed water is a great gift idea and encourages you to complete a collection consisting of all 12 products. We encourage you to familiarize yourself with each of them and visit the Rossmann chain stores!