TEAM X fragrance – four magical eau de parfum sprays for her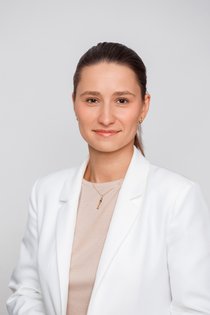 Ingrid Cosmetics and TEAM X, a group of popular influencers, designed a unique makeup collection that immediately turned out to be a success. Therefore, the collaborating parties decided to create yet another line for the fans of TEAM X: fragrances for men and women, based on invigorating and energising notes.
Ingrid composed six unique fragrances, among which the fans of TEAM X will discover two scents for men and four for women. The latter ones were designed to reflect the characters of four girls from the influencers' group: Natalia Natsu Karczmarczyk, Patrycja Mołczanow, Julia Żugaj and Monika Kociołek. Each of them designed her fragrance composition, full of flowery notes that awaken all senses and boost self-confidence whatever the situation. 
Juicy eau de parfum – chic elegance full of charming grace
Natalia Natsu Karczmarczyk composed a fragrance based on light and delicate flowery notes that stun with their subtlety, bringing to mind sheer femininity. It is a scent that will swathe you and soothe all your senses.
Notes of the Juicy eau de parfum:
TOP NOTES: invigorating citrus accords (bergamot orange and lemon), aromatic currant, and a refreshing duo of apple and peach
MIDDLE NOTES: ethereal rose and fragrant mix of jasmine with patchouli
BASE NOTES: edible and solar notes, accompanied by unobvious musk 
Mona eau de parfum – a touch of fantasy and the expression of character
Monika Kociołek selected a combination of breath-taking flowery and fruity accords, which boost energy and self-esteem. With this fragrance, you will easily follow your imagination and trust your impulse.
Notes of the Mona eau de parfum:
TOP NOTES: a vibrant aroma of mandarin orange
MIDDLE NOTES: an aromatic fusion of jasmine, orange and heliotrope, juxtaposed with tropical coconut
BASE NOTES: astonishingly sweet vanilla accompanied by woody and musky accords
Julia Żugaj chose fragrant notes that reflect her energetic personality. Therefore, the Ember eau de parfum is like a jolt of energy and boosts the enthusiasm to go for whatever you want. The spray is sweet and distinctive at once.
Notes of the Ember eau de parfum:
TOP NOTES: a refreshing mix of fruits like mandarin, apple, currant and lemon
MIDDLE NOTES: enchanting fusion of rose and jasmine
BASE NOTES: an aromatic duo of sweet vanilla and white musk
Patrycja Mołczanow wanted her fragrance to be as fresh as newly bloomed flowers. Miracle is a light and charming composition that will let you unwind and drift away for a while. It seems to smell of the summer, closed in the elegant vial.
Notes of the Miracle eau de parfum:
TOP NOTES: brisk citrus accords with sweet apple and peach, also accompanied by fresh green notes
MIDDLE NOTES: an awakening combination of iris, jasmine and patchouli
BASE NOTES: a juxtaposition of oakmoss and musk together with woody accords and the sweetness of Madagascar vanilla
If you are a business client and wish to collaborate with Ingrid Cosmetics or Verona Products Professional, the manufacturer, visit the Contact page.